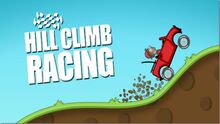 There are 29 different vehicles in the game and each of them has its own driving style.
For example, the Monster Truck can be considered easier to drive in the Desert stage compared to the Jeep.
Here is a list of the names and the costs of vehicles:
On HCR 2 is:
Jeep, Scooter, Bus, Super Jeep, Motocross, Dune Buggy, Sports Car, Monster Truck, Super Diesel, Tank, Monowheel, Rally Car, Formula, Moonlander
Ad blocker interference detected!
Wikia is a free-to-use site that makes money from advertising. We have a modified experience for viewers using ad blockers

Wikia is not accessible if you've made further modifications. Remove the custom ad blocker rule(s) and the page will load as expected.